Zoos, Aquariums & Farmparks Directory - Northeast Ohio
267 S. Lightner Road, Port Clinton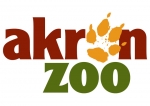 500 Edgewood Ave., Akron
Get nose-to-nose with hundreds of rare and exotic animals from around the world. Check out the zoo's many exhibits, including Grizzly Ridge, Pride of Africa and more. The Akron Zoo is sensory-inclus...
3900 Wildlife Way, Cleveland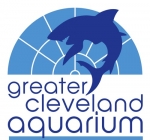 2000 Sycamore St., Cleveland
Did you know poison dart frogs are toxic because of their diet? That red-bellied piranha can bark? Or that shark teeth are naturally coated with cavity-preventing fluoride? Nature. It's a curious th...
8800 Euclid Chardon Road, Kirtland
2955 Manchester Ave. NW, N. Lawrence
4147 County Road 114, Sugarcreek