The public is invited to help Cuyahoga County Public Library (CCPL) celebrate the start of National Library Week and the grand opening of the new Orange Branch, located at 31975 Chagrin Boulevard in Pepper Pike, on Sunday, April 12 from 2 to 5 p.m. The grand opening celebration will include a ceremonial ribbon cutting, photo booth, live music, food trucks, 3-D printing demonstrations, and free limited edition commemorative library cards.
Parking for this event will be available at the Orange High School stadium parking lot, located at 32000 Chagrin Boulevard, across the street from the new Orange Branch. Weather permitting, the Kiwanis Club of Lander Circle will provide a free shuttle service for customers from the stadium's main entrance to the Orange Branch.
Features of the new Orange Branch include:
An eco-friendly building design able to adapt to community needs over time.
An interactive children's Play, Learn & Grow area featuring artwork from the children's book Aesop's Fables by Jerry Pinkney.
Flexible, AV-equipped community meeting spaces.
A full-service, drive-up window.
Quiet study rooms, comfortable reading areas and a fireplace.
Public computer stations with high-speed broadband internet access.
An excellent collection of books, movies, music and other materials.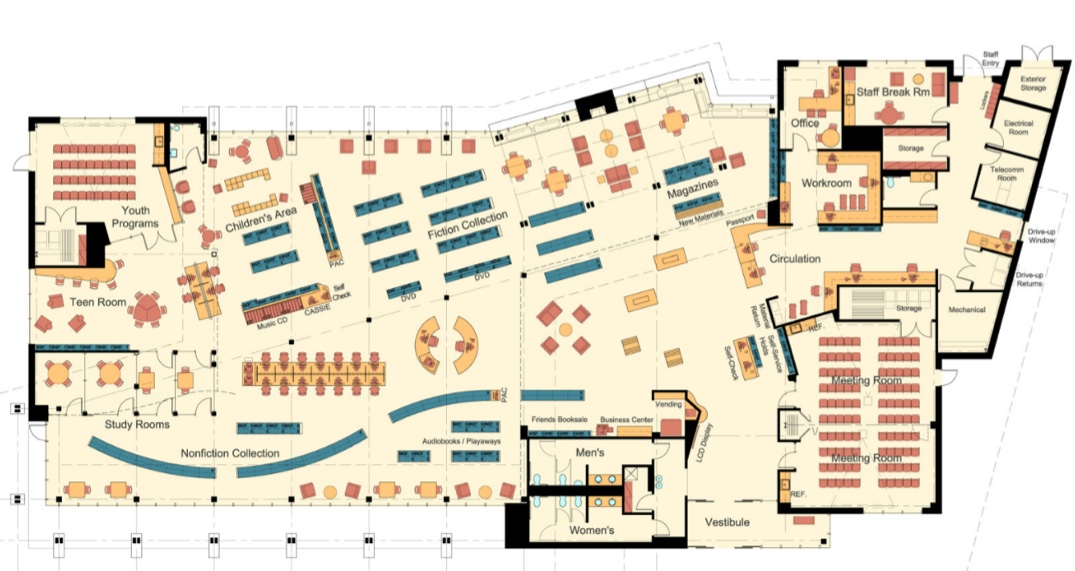 The current Orange Branch, located at 31300 Chagrin Boulevard in Pepper Pike, will be closed through Saturday, April 11 as Library staff prepare the new branch for opening day. A book drop will be available at the current Orange Branch for customers to return their library materials.
The construction of the new Orange Branch is part of the Library's Facilities Master Plan, the most significant building improvement program in CCPL history. The Plan consists of priority construction, relocation and renovation projects throughout the county and seeks to reduce CCPL's long-term operating costs. The implementation of the Facilities Master Plan will not require CCPL to ask taxpayers for additional funds. To learn more, please visit the Library website– Facilities Master Plan.