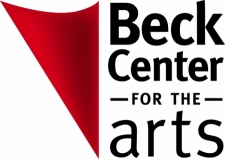 Beck Center for the Arts, located in Lakewood, is more than a non-profit organization that combines professional theater with arts education. We create art experiences. 


We are committed to creating art experiences as individual as the people we serve with eclectic performances to suit many tastes, education opportunities for all ages and abilities, community outreach programs, and free art exhibitions. We believe that the arts can be transformative and strengthen our community. Beck Center offers over 200 award-winning classes, programs, and lessons in dance, music, theater, visual arts, early childhood, outreach, and Creative Arts Therapies, serving 3,000 students each week. 


We welcome thousands of students from across Northeast Ohio to our campus each year for field trips and student matinees. Our Dance and Theater Education programs have been named "Best of the West' for 9 consecutive years.  Our Music Education has also won "Best of the West" in 2016 and 2017. We invite you to discover your inner-artist at Beck Center. For more information please visit beckcenter.org.


Go back to directory.