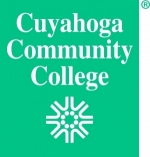 Cuyahoga Community College is pleased to offer a variety of virtual summer camp options for children ages 4-18. Whether your child is a young performer or a budding engineer, Tri-C Summer Camps will help them discover their passions and talents. We are excited to continue learning online with our campers this summer and look forward to joining them on campus again when it is safe to do so.
Creative Arts Academy
Creative Arts Academy Summer Camps for students ages 6 to 18 cover the areas of dance, music and vocal arts. They instill discipline, respect and a deep sense of interconnectivity among participants.


Coding, Culinary and Science
From coding to archaeology, from the solar system to culinary arts and film — Tri-C has something for everyone. These camps are a fantastic way to inspire creative young minds. Choose the one that's right for you!
Information Technology
Tri-C's Information Technology Center of Excellence presents an innovative summer camp that teaches participants to create their own video games! Campers learn sociology and game theory concepts as they develop skills related to math, logic, graphic design, animation, video, audio and presentation.
Nuts and Bolts Academy
Nuts and Bolts camps introduce students to manufacturing and engineering through innovative, hands-on STEAM (science, technology, engineering, art and math) activities. Campers are exposed to the highest level of equipment used in the industry today as they see how fun and creative these industries can be.

For more information, or to register, click here.
Go back to directory.