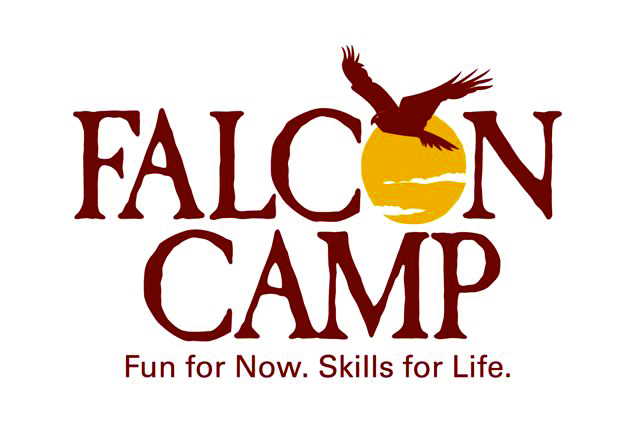 Nestled in the woods on beautiful Leesville Lake lies an award winning summer camp that has served Cleveland area families since 1959. Located only 90 miles south of Cleveland , Falcon Camp is widely recognized as Ohio's premier summer camp. Falcon has been independently selected as one of the "Top Ten Camps in the USA" by EarlyChildhoodEducationZone.com , as "Ohio's Coolest Camp" by Philly.com and honored by the American Camp Association Ohio Section with their Program Excellence Award.  Falcon Camp offers an eye catching lakefront setting, a talented staff and a wide range of activities. Boys and girls ages 6-16 choose daily from a variety of activities such as sailing, horseback riding, tennis, mountain biking, theater, sports, riflery, crafts, nature study and so much more. A popular extra riding program is available in addition to the regular horseback riding program. Daily activities are gender separate with planned coed activities and divided by appropriate age/grade. The non-competitive environment is inviting to campers who may be hesitant to try something new, while the awards system challenges even the most experienced campers. Falcon has a strong reputation for making sure a camper's first camping experience is positive. The Traditional Camp offers programs in 2, 4, 6, and 8 week sessions. A 1:4 staff/camper ratio insures attention and instruction in each activity. Instruction is given from beginner to advanced in each area and campers are encouraged to try everything before choosing favorites. The Health Center is available 24/7 and the Kitchen serves excellent food with good variety and attention to individual needs.



Falcon also offers an exciting one week intro 'Young Adventure' program for campers ages 6-10. This unique program is designed with care to guide younger campers towards success in their first great adventure away from home. The Young Adventure program takes place inside the Traditional Camp program and includes most of the same activities. A 1:3 staff/camper ratio gives Falcon the ability to keep a close eye and give a helping hand when needed. Basic skills are taught with an emphasis on safety as well as fun.
Falcon's directors are experienced and caring. Our leadership development programs for older campers and junior staff are respected across the camping world. Our efforts to create an atmosphere of safety and healthy learning helps campers reach outside their comfort zones to feel good about trying new activities and making new friends. Falcon friendships do last a lifetime. At Falcon, good things happen by design.
Most important of all: Falcon is great fun! "Fun for Now, Skills for Life" is more than a logo phrase but is truly what happens at camp. Falcon is accredited by the American Camp Association and we are celebrating our 61st year. Campers join Falcon from across the country and from around the world. Many references are available and everyone is welcome to contact Falcon for more information. Email [email protected], phone 216-991-2489 or visit the website, falconcamp.com. This is an outstanding opportunity to experience an excellent summer so close to home! 



Go back to directory.