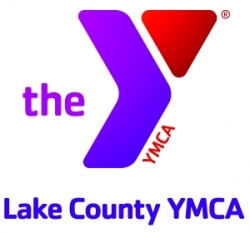 A Summer to Discover
At the Y, we value the unique personalities and potential of every child and teen. Summer camp creates an environment where kids can be themselves, discover exciting new things, and make memories that last a lifetime.
The Lake County Y Central, East End, West End and Outdoor Y branches offer a variety of summer day camp experiences for preschoolers and children ages 4-14, as well as overnight camp experiences for teens and family camp at Camp Fitch in PA.
Through hands-on experiences, children gain self-reliance, a love for nature, and develop attitudes and practices that build character and leadership-all amidst the fun of camp songs, crafts, swimming, sports, talent shows, and meaningful friendships.
Kids discover their abilities and learn about sportsmanship in a variety of activities from dodgeball to exploring on nature hikes and taking exciting trips to Cedar Point, Waldameer, and the Erie Zoo.
Counselors encourage children to experience new things whether its trying a new sport or discovering what they can achieve when they set a goal and work towards it. All camp staff is background checked, as well as First Aid and CPR certified.
Overnight camp gives teens and families opportunities to discover new things. Teens make lasting friendships and memories at overnight camp while realizing their potential and gaining confidence. At Camp Fitch, families enjoy a one-week camping experience and bond over archery, horseback riding, fishing, hayrides to the candy store and campfire sing-a-longs.
For a great summer experience that will create memories that last a lifetime, please visit us online or contact:
Erin Litwiler, Camp Director West End (Willoughby), 440-946-1160, [email protected]
Elisa Hennies, Camp Director Central (Painesville), 440-352-3303, [email protected]
Greg Church, Camp Director East End (Madison), 440-428-5125, [email protected]
Abby March, Camp Director Childcare (Perry), 440-259-4596, [email protected]
REVIEW
Last summer one parent commented, "I noticed a big change in Johnny's confidence by the end of camp. He has a whole different attitude while playing sports now.  He said he learned to overcome some obstacles."
Go back to directory.