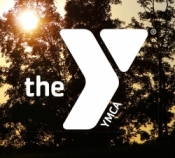 YMCA Camp Tippecanoe is a summer camp like no other! It's run by a team you can trust, who are trained and ready to bring creativity to camp. We integrate the core values of trustworthiness, respect, responsibility, fairness, caring and citizenship in all of our programs. At Camp Tipp, safety is our number one priority. We provide developmental experiences in fun ways to help young people thrive, build confidence in themselves and others, and become healthy, caring, responsible adults. Our camp staff help cultivate the values, skills and relationships that lead to positive behaviors, healthy habits and educational achievement for our campers!
Campers ages 6-17 experience a summer full of adventure and new friendships. They will have endless fun and make forever-lasting memories. They will try new things, explore new places, and learn the power of a belly laugh. They will be surrounded by experienced, trained camp counselors who will work to make sure that this is the best summer ever. Follow us to Camp Tipp!

GIVING TIPP A TRY
Mini Camp (Ages 6-10)
First time camper? Nervous parent? Give Camp Tipp a try this summer at Mini Adventure Camp! Dip your toes into some of the best parts of camp and you won't be able to wait for Adventure Camp next summer!
A SUMMER TO DISCOVER
Adventure Camp (Ages 7-12)
Looking for fun and adventure? At Adventure Camp, you'll explore everything under the sun that Camp Tipp has to offer. You'll choose your program path and we'll handle the rest. Just be ready for lots of fun!

READY TO RIDE
Horse Camp (Ages 6-16)
Saddle-up, partner! If you're a horse lover, there's no doubt you'll love Horse Camp. Let our Barn Staff teach you all about caring for and riding a horse. You just soak up the beauty of our ranch and get ready for a horse-lover's dream!

A CAMP THAT GROWS WITH YOU
Teen Camp (Ages 13-17)
Want to experience a different level of camp as an older camper? Teen Camp evolves with you! Come with an open heart, an inquisitive mind and a thirst for adventure. Opportunities will be endless!

TAKE THE NEXT STEP
Leadership Camp (Ages 15-17)
Interested in developing as a leader and want to be a part of the magic of Camp Tipp? Leadership Camp will be an amazing fit! Enjoy the excitement of summer camp all the while developing new skills as a leader.

Through generous contributions from YMCA members, friends, and the United Way, no one is turned away from YMCA Camp Tippecanoe due to an inability to pay. We believe camp is an essential experience for all children and families so we also provide additional savings opportunities that are sure to put a smile on your face! Visit ycamptipp.org for more details about programs, financial assistance and savings opportunities and registration details!
Go back to directory.