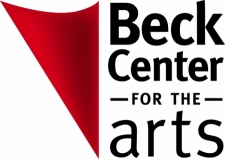 Beck Center for the Arts presents the Dance Education Production, "The Nutcracker 2021". Choreographed by associate director of dance education Melanie Szucs, Anna Roberts and Rachel Soucie, this ballet follows the traditional production with a fresh and exuberant twist. The Nutcracker can be streamed online March 12 to March 14.
With over 60 Beck Center dance students up to age 18, "The Nutcracker 2021″ showcases Northeast Ohio's young talent. As Beck Center evolves with the worldwide pandemic it became vital to move this tradition holiday fare to a spring opening. This programing choice has been updated with Ron Newell as the "story teller" that will pull this socially-distanced Nutcracker together.
"Nutcracker has been a biannual tradition for the dance department," Melanie Szucs said. "Even with the challenges of the pandemic, our show will go on, albeit socially distanced and delayed by three months.  We are using the traditional story, but each dancer stays in their allotted 'rectangle' on stage while dancing which has necessitated creativity from our staff choreographers.  The ballet is being filmed one class at a time and edited into a full ballet.  Local favorite Ron Newell will be tying it all together with his animated storytelling."
This limited engagement of "The Nutcracker" can be streamed March 12 at 10 a.m. and 7:30 p.m., March 13 at 7:30 p.m. and March 14 at 3 p.m., all EST. Tickets are available to stream on a device at $12, $24, $35. Tickets are on sale now.  Please call Customer Service for more details at 216-521-2540 x10.
Beck Center is located at 17801 Detroit Avenue in Lakewood, just ten minutes west of downtown Cleveland. For more information visit beckcenter.org or call Beck Center Customer Service at 216.521.2540 x10. Programming at Beck Center for the Arts is made possible through the generous support of the Ohio Arts Council. Beck Center gratefully acknowledges the generous funding provided by the citizens of Cuyahoga County through Cuyahoga Arts and Culture.Beck Center for the Arts is a not-for-profit 501(c)3 organization that offers professional theater productions on two stages, arts education programming in dance, music, theater, visual arts, early  childhood, and creative arts therapies for individuals with disabilities, free gallery exhibits year-round, and outreach education programming.