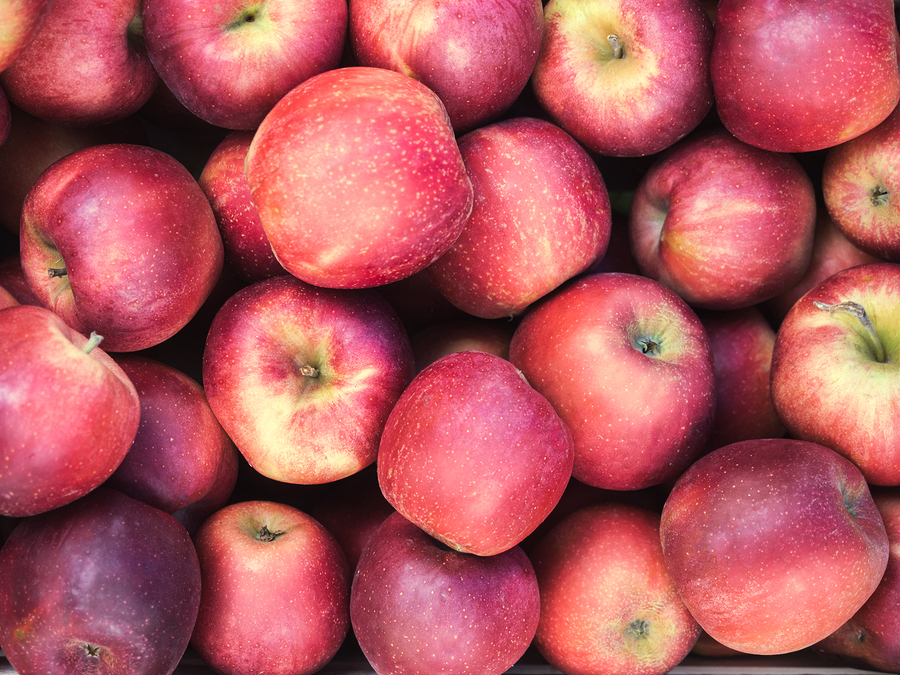 Bite into autumn in Northeast Ohio by taking your family to visit a local orchard. Whether you pick your own fruit, enjoy a homemade snack or sample fresh cider, a trip to an apple orchard is the perfect way to experience the season. Find apple orchards near you from the following list of orchards in the greater Cleveland/Akron area.
(Please check individual websites for special hours, activities and health & safety policies adopted due to COVID-19 precautions.)
Arrowhead Orchard
11724 Lisbon St. SE, Paris
330-862-2733
arrowheadorchard.com
Bauman Orchards
161 Rittman Ave., Rittman
330-925-6861
baumanorchards.com
Beckwith Orchards
1617 Lake Rockwell Road, Kent
330-673-6433
beckwithorchards.com
Blue Jay Orchard
17909 Rapids Road, Hiram
440-834-4318
bluejayorchard.com
Brant's Apple Orchard
4749 Dibble Road, Ashtabula
440-224-0639
brantsappleorchard.com
Cold Springs Orchards
878 Mechanicsville Road, Rock Creek
440-466-0474
coldpsringsorchards.com
Country Maid Ice Cream & Orchard
3252 W. Streetsboro Road, Richfield
330-659-2177
countrymaidicecream.com 
Eddy Fruit Farm
12079 Caves Road, Chesterland
440-729-7842
eddyfruitfarm.com
Geig's Orchard
8468 Wooster Pike, Seville
330-769-3276
geigsorchard.com
Grobe Fruit Farm
43875 Telegraph Road, Elyria
440-322-8312
grobefruitfarm.com
Heavenly Hill Farm
18373 State Road, North Royalton
440-537-3018
facebook.com/heavenlyhillfarmfun
Hillcrest Orchards
50336 Telegraph Road, Amherst
440-965-8884
hillcrestfunfarm.com
Hillside Orchard
2397 Center Road, Hinckley
330-225-4748
hillsidefarmfresh.com
Kiraly's Orchard
6031 S. Ridge Road W., Ashtabula
440-969-1297
facebook.com/Kiralys-Orchard-104818692918363
Kuner's Orchard
5424 S. Arlington Road, Green
330-896-1391
facebook.com/pages/Kuners-Apple-Orchard/261240167249312

Mapleside Farms
294 Pearl Road, Brunswick
330-225-5577
mapleside.com
McDowell Orchards
50603 Telegraph Road, Amherst
440-965-7762

Miller Orchards
8690 Vermilion Road, Amherst
440-988-8405
millerorchardsltd.com
Monroe's Orchard & Farm Market
6313 Pioneer Trail, Hiram
330-569-7464
monroesorchard.com
Moreland Fruit Farm Ltd.
1558 W. Moreland Road, Wooster
330-264-8735

Patterson Fruit Farm
Farm Market: 11414 Caves Road, Chesterland
440-729-1964
Mulberry Location (pick-your-own apples): 8765 Mulberry Road, Chesterland
440-729-9809
pattersonfarm.com
Peifer Orchards
4590 U.S. Route 68 N., Yellow Springs
937-767-2208
peiferorchards.com
Richardson Farms
6984 Lafayette Road (Route 42), Medina
330-722-4029
richardson-farms.com
Rittman Orchards & Farm Market
13548 Mt. Eaton Road, Doylestown
330-925-4152
rittmanorchards.com
River Styx Cider Mill
8058 River Styx Road, Wadsworth
330-334-1301

Royalton Farms
16393 State Road, North Royalton
440-759-5607
royalton-farms.com
Sage's Apples
11355 Chardon Road, Chardon
440-286-3416
sagesapples.com
Smith's Fruit Farm
6611 S. Ridge Road E., Geneva
440-466-2433

Sophie's Orchard ADD
4597 Laubert Road, Atwater
sophiesorchard.com
Stahl's Farm Market
4560 State Route 14, Ravenna
330-325-0640
10780 N. Johnson Road, North Benton
330-584-2077
stahlsfarmmarket.com
Sunny Slope Orchard
14960 Millersburg Road SW, Navarre
330-833-9415
sunnyslopeapples.com
Sunrise Farms
13115 Kinsman Road, Burton
440-834-1298
sunrisefarmgifts.com
West Orchards LLC
3034 N. Ridge Road, Perry
440-259-3192
westorchardsfarmmarket.com
Find more fall fun! Check our listings of area corn mazes, pumpkin patches, and hay rides — or click here to view our complete Fall Fun Directory.