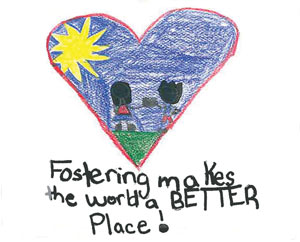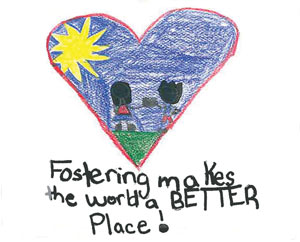 National Foster Care month brings two things to remember — ­honoring foster parents and recognizing there is still a need for kids to find homes in the community.
"We are always in need of foster ­parents who are willing to open their hearts and homes to children in need of stability and love," says Brent Hite, the home-finding recruiter for Summit County Children Services. "By becoming a foster parent, you are able to make a difference and be a positive ­impact in the lives of children placed in your care. Our foster parents provide unconditional love, compassion, guidance and support in order to empower a child's life to grow. Foster care helps children, families and our community."
The parents also provide stability and balance to the child's life.
"Foster parents can help the child return home or move toward another permanency option," according to the U.S. Department of Health and Human Services. "(They) keep children ­connected, and promote a sense of normalcy for youth while they're in foster care."
Local organizations celebrate foster parents during this awareness month by hosting a special event, specifically for these parents. Groups such as Lake County Department of Job and Family Services that is headquarted in Painesville, along with Ohio Guidestone, a non-profit organization in Berea, which serves children and families community- based services, including mental health, foster care and residential care.
"We honor our parents," says Teresa Palm, children and adult services
administrator at Lake County Job and Family Services. "They (foster parents) are very important. They take in children and help them at the time when they need it most."

Ways to Help
The most obvious way to get involved is to become a foster parent.
"Every day, more and more children come to the attention of Children Services because of abuse and neglect concerns," Hite says. "It is critical that we have enough foster and foster-to-adopt families to temporarily and permanently care for children."
OhioGuidestone.org states, "Ask yourself these questions when considering becoming foster parents: Are you tolerant of the differences in people? Are you able to accept a child with differences? How do you handle anger or frustration? Are you open to learning and implementing new strategies? Is your family, partner or friends comfortable with the idea and is your relationship stable enough to withstand changes that adding a ­foster child may bring? How would you feel about the birth families and would you have the ability to work with them, along with the issues they might have?"
Foster parents or those interested in becoming foster parents can find support through services and resources across the Northeast Ohio area.
"After reviewing the information on our website at summitkids.org, you are encouraged to sign-up to attend one of our monthly information ­meetings," Hite says. "At the meeting, you will learn more about the foster care and adoption process, the kinds of supportive services available to families and about the children in our care. At Summit County ­Children Services, there is a multi-step process to become a licensed foster or foster-to-adopt parent. The length of time it takes to complete is six to 12 months."
Lake County Job and Family Services (lakecounty ohio.gov/lcojfs) also hosts open houses for fostering and adoption during an informal ­session to provide ­information and answer questions ­­­­about becoming a foster or adoptive parent in Lake County. The next session will be held June 5, 5:30-7 p.m. on at the Perry Township Community Center at 2800 Perry Park Road.
There are also many ways friends and family can support foster parents they know by providing a little relief.
Ohio Guidestone offers a "Share the Care Parent", which is an out-of-home respite program that provides relief for parents in stressful situations by providing reliable and qualified care for their children.
According to its website, for this part-time, temporary support position, a "Share the Care Parent" will be trained and licensed as a foster parent. The comprehensive training includes six weeks of pre-service training, a homestudy and a background check, prior to licensing. Also, as a respite provider, they can receive an ­additional 30 hours of continuing education each year.