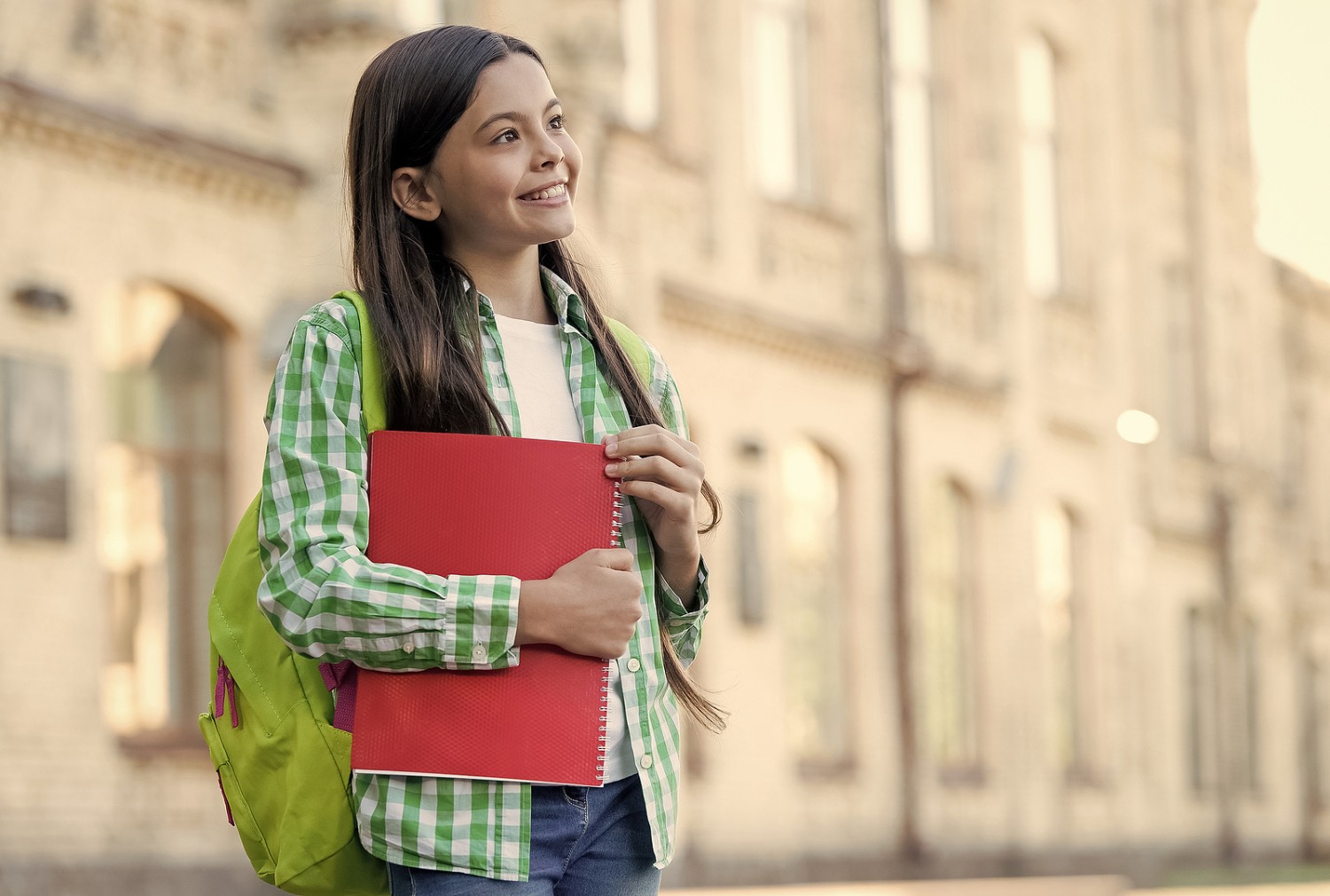 Choosing whether to send your child to public school or private school is a challenge for any parent – how much tuition money am I expected to pay? Which school is my child zoned for? What is the student-teacher ratio? Below are some tips on how to know which school is the best fit for your child.
"The number one difference between private schools, whether it is independent, parochial, or other types of private schools, and public schools, whether they're traditional district or charter schools, is obviously tuition," says Carol Ryan, director of enrollment & advancement at Menlo Park Academy in Cleveland. "At the end of the day, what it really comes down to for any given family is: what are your options, and within your options, what is the community culture and approach to education and success that a school has? There is no perfect school. There is simply the best fit. I think for a lot of parents, the first piece is to figure out what is it that their student needs in terms of an educational community? What is their learning style and how do you find a fit for that?"
Choices Vary
There are primarily three different types of public schools that parents will notice when looking for potential schools for their child. Most public schools  are closed enrollment, in which the school will only enroll people who live within their district. There are districts that offer open enrollment. In addition, there are charter schools, which don't receive local dollars, but they are state funded and are open enrollment. With many types of private schools, parents can find  traditional private schools, nonreligious; boarding schools, where students live at the school full-time during the school year; or language-immersion schools, where schools have instruction in both English and a second language throughout the day. Montessori schools allow children to develop natural interests and activities rather than use formal teaching methods. Private special education schools work with students with special needs. Religious schools are also an option and can vary from Catholic schools to Jewish schools to Seventh-Day Adventist schools. Lastly, Waldorf education focuses on learning through the arts and creativity. The arts are utilized in their formal teaching methods. Some schools require an entrance exam to help schools select prospective students for admission. Not every student who applies for K-12 admission at certain schools are guaranteed admission. 
"Public schools serve students in a particular district and need to adhere to local, state, and federal requirements," says Elissa Hyatt, admissions coordinator at Cuyahoga Valley Christian Academy in Cuyahoga Falls. "Private schools generally have more leeway and can make decisions independently."
Most parents believe that the main difference between private schools and public schools is the tuition piece. Public education provides a free option, close to home, oftentimes, with free transportation back-and-forth to school.
 Be sure to have a conversation surrounding tuition and other expenses and determine what is the best fit for your family.
Making a Decision
Before choosing to enroll your child in a particular school, be sure to check in with the admissions team and ask any and all questions you have about the school. 
"The first thing that parents should do is check out the website," says Jay Fowler, director of the lower school and Montessori programs at Gilmour Academy in Gates Mills. "You can get a good feel for what you're looking for, and they typically give you some important facts on that website. Then, I would call the school's main office or admissions officer. That allows you to set up a tour and I think that is probably the best first step for any parent who is interested in a school. Come see the school in person and get a chance to see the facilities, get a chance to see the teachers in action, and get a chance to see the students working. Just get an overall vibe of what the culture is like."
"When considering a school, attend an open house or set up a "shadow" day for your student to experience a typical school day," Hyatt says. "Start the process early since space is often limited and applying early is in your best interest."
It is important to take note of all that you are looking for in a school before enrolling your child.
Is your family looking for a school with a religious affiliation? Are you looking for a single sex school? Are you looking for a school with smaller class sizes? Are you looking for a school that services students with special needs? Addressing these questions can help determine what is the best fit for your child. 
"What are the things that I'm looking for in a school and how do I prioritize those?" Ryan says. "What is it that you're looking for and think is going to best suit your child? What's good for this year, what's good for the next couple of years? I think looking at how schools have performed over the last five to 10 years is important, but not looking at how they've performed over 30 years and not looking at how they've performed over the last three. What you're really trying to get a sense of is with their current leadership, how are they doing? The school could have been fantastic, but they started with a new leader the previous year. How is that going to change the direction that the school is moving?"
"I would say take a look at your child," says Kristin Kuhn, primary school admission director at Hathaway Brown School in Shaker Heights. "What are they like? What are they interested in? What type of learner is your child? Have you noticed your child is someone who's really active and needs to be hands on or is your child a little bit more quiet and reserved and needs more one on one? The more you understand a little bit about who your child is, I think it then can help dictate what you're going to be looking for in a school setting. Do you want a big school? Do you want a small school? Do you want a religious affiliation? Do you want a single sex environment? Do you not? Do you need the school location to be near your work? Do you need transportation? So I think having a couple of those answers in the back of your mind is a great starting point."
Consider all aspects of the school before applying. What extracurriculars are offered? What money will be spent on extracurricular activities and supplies? What classes are offered that sparks an interest in my child? All of these questions are important to consider.
"For example, I'll meet with families and in their local school districts they've had to cut their music program," Kuhn says. "So now, the only way to receive music is the family has to pay an extra cost after school or on their weekends so their child can learn how to play the flute, for example. I think, for some families, understanding that some of those extracurricular activities that you're currently maybe paying for, you might find part of your child's regular school day in another school. That's a great thing to ask when looking at schools and say 'will my child learn to play a musical instrument?' 'Will my child learn how to play soccer or do I have to sign them up for a soccer league?' 'Will they get a chance to dance or have art?' 'What do you offer and what don't you offer?' 'What is going to cost me extra?'"

Once a parent has looked at the school's website, has conducted a tour with the admissions team and has spent some time getting to know the school and what it offers, parents can then begin to apply to the school. When a parent fills out an application form, it does not necessarily mean they are locked into the school – don't hesitate to fill out the form and ask any questions that may come up while completing the form.
"We recommend filling out the application; there's no harm in doing that," Fowler says. "It gives you a chance for us to look a little bit closer and to see if the child is the best fit because we want to make sure that every child is going to succeed and be on their best educational journey. Typically, when some families have more specific questions, we ask them to fill out the application because once we know the child and the family and the situation a little bit better, then we might be able to answer their questions a little bit better."
Some parents may feel that sending their child to a private school might help increase their chances of getting into a prestigious university. Whether your child gets accepted or rejected from a university is not so much dependent on where your child went to high school, but rather their individual academic success.
"I truly believe that all schools and all teachers and all colleges have amazing opportunities and can provide such great roadmaps for success," Fowler says. "So much of it comes down to the child and their own individual willingness to take advantage of what is provided for them."
Parents may struggle with choosing where to send their child to school. Ultimately, consider your child's social, emotional, mental and academic needs when choosing the best fit for your child.
"What will prepare your child most for the future he or she is pursuing?" says Hyatt. "What kind of community would your student thrive in?  What sorts of teachers and administrators will help guide your student?  Knowing your end goals will help you make decisions now."
"I think there is incredible value in building a solid foundation and a love of learning and that starts at a young age," Kuhn says. "So whether that be in a public school, parochial school or private school, it's about finding a solid foundation in which their social and emotional needs are being responded to and appreciated. Just creating that level of learning and feeling comfortable with who they are as a learner is incredibly valuable. Those early years, those primary school years are so valuable in building a foundation. You're trying to build this foundation, the social, emotional, the academics, the love of learning and figuring out where your child can get that from."